The Self-Realization & Empowerment Yoga Retreat
Join us for a 6-day and 5-night all inclusive Yoga Retreat at the Gitana Del Mar Beach Resort on the coast of the Sierra Nevadas de Santa Marta de Colombia!
march 8-13th 2020
with loren lotus & maria rose
What's Included:
6 days & 5 nights at the Gitana Del Mar Beach Resort

2 Yoga Classes Daily

(Vinyasa, Hatha, Yin & Restorative styles)

3 handcrafted, locally sourced and organic meals a day!

Served daily with a variety of Colombia fruit juices

Vegetarian, Vegan, Gluten & DF options

Daily intensive workshops and group activities to deepen understanding of the Chakra System

Opening Ceremony & Intention Setting

Closing Colombian Cacao Ceremony + Beach Bonfire

Caribbean Sea Beach Access

Daily Use of Gitana Del Mar's new Pool Oasis

Guided Travel Expertise & Travel Tips

Goodie bags from our Colombia Retreat sponsors!
The Experience:
The purpose of this Yoga retreat is to revive our creative fire and explore different Yogic practices to provide you with the tools to develop your personal practice and connect with other likeminded individuals. Through Asana (physical movement), meditation, pranayama (breathing techniques), philosophy, education, music & community, we weave an entire week of offerings into one unique and unified experience.
Each day of the retreat will be focused on a different chakra of the body to develop an awareness of the chakra system! We then offer a variety of yoga class styles, workshops, group activities & meditations for building your practice.
Daily jungle adventures like Treks to Waterfalls, Sacred Pools, River Tubing, Horseback riding & Trips to the National Parque Tayrona & Lost City are offered to experience the beauty and bliss of COLOMBIA. If desired, individual exploration is encouraged also.
for more information and booking, Lets get in contact
The Gitana Del Mar Beach Resort:
Welcome to the home of our Colombia Retreat. The Gitana Del Mar Beach Resort is located at the base of the Sierra Nevada de Santa Marta mountains alongside of the Caribbean sea. It's lush land harbors a retreat oasis of pure jungle and ocean bliss. Gitana Del Mar is comprised of 7 eco-friendly jungle style bungalows. Each with high ceilings, ceiling fans, an ocean breeze and it's own private outdoor shower.
This eco-chic boutique resort is small and cozy and privately rented out to our retreat for the duration of the week to keep the retreat intimate. We are in the jungle with a 3 minute path walking out to the vast, infinite, Caribbean sea. There is also a pool oasis in the Resort center for us to enjoy, close to it's open air restaurant hut.
Gitana Del Mar's staff has become apart of the Lotus Retreats family. As our flagship retreat, we host 3 retreats at Gitana a year and their staff is a huge part of our retreat experience!
Surrender to nature and join us for sacred movement and meditation in the lush jungles and tropical Caribbean coast of Colombia.
to reserve your space:
A $500 nonrefundable deposit is requested. We offer triple, double and single occupancy rooms and are happy to pair single travelers with roommates!

All remaining payments are due 60 days prior to retreat start January 8th.
Prices listed are per person. Save $200 with early-bird pricing that ends 90 days prior to retreat start December 8th 2019.
triple glamping occupancy = $1090
double glamping occupancy = $1390
Single Glamping Occupancy = $1690
Triple BUngalow occupancy = $1690
Double Bungalow occupancy = $1990
Single bungalow occupancy = $2390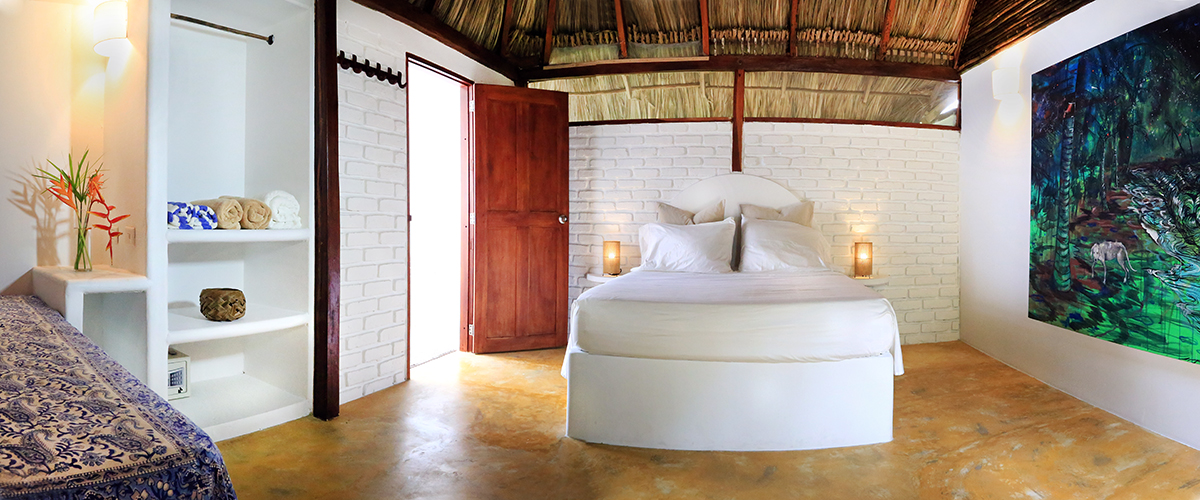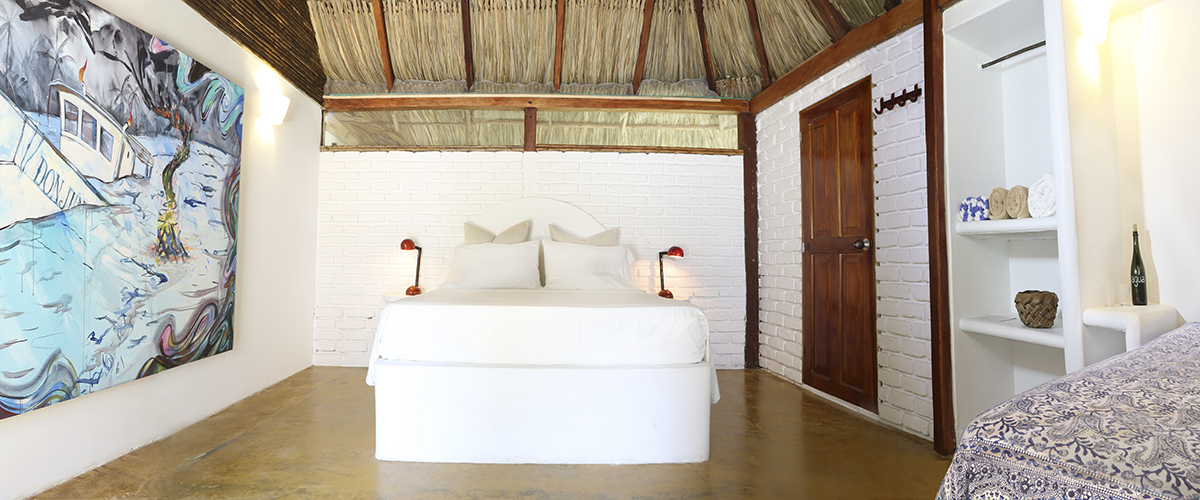 The Retreat Experience
This retreat offer an intimate space for our students to grow individually and as a group. We believe in the power of community with family style meals, partner yoga and beach cleanups. We also encourage self-study, silent walks and individual space for our students to connect with themselves. Along with Yoga and meditation, each day of the retreat will offer an excursion of some sort to the surrounding sacred waterfalls, native riverbeds, indigenous tribe towns and national parks.
There is something for everyone to gain from this retreat experience! Begin your Yoga practice, expand an existing practice, dive deep beneath the layers of the Chakra system, connect with like-minded individuals, build community and a spiritual sangha, explore the lush land of Colombia and create an unforgettable experience.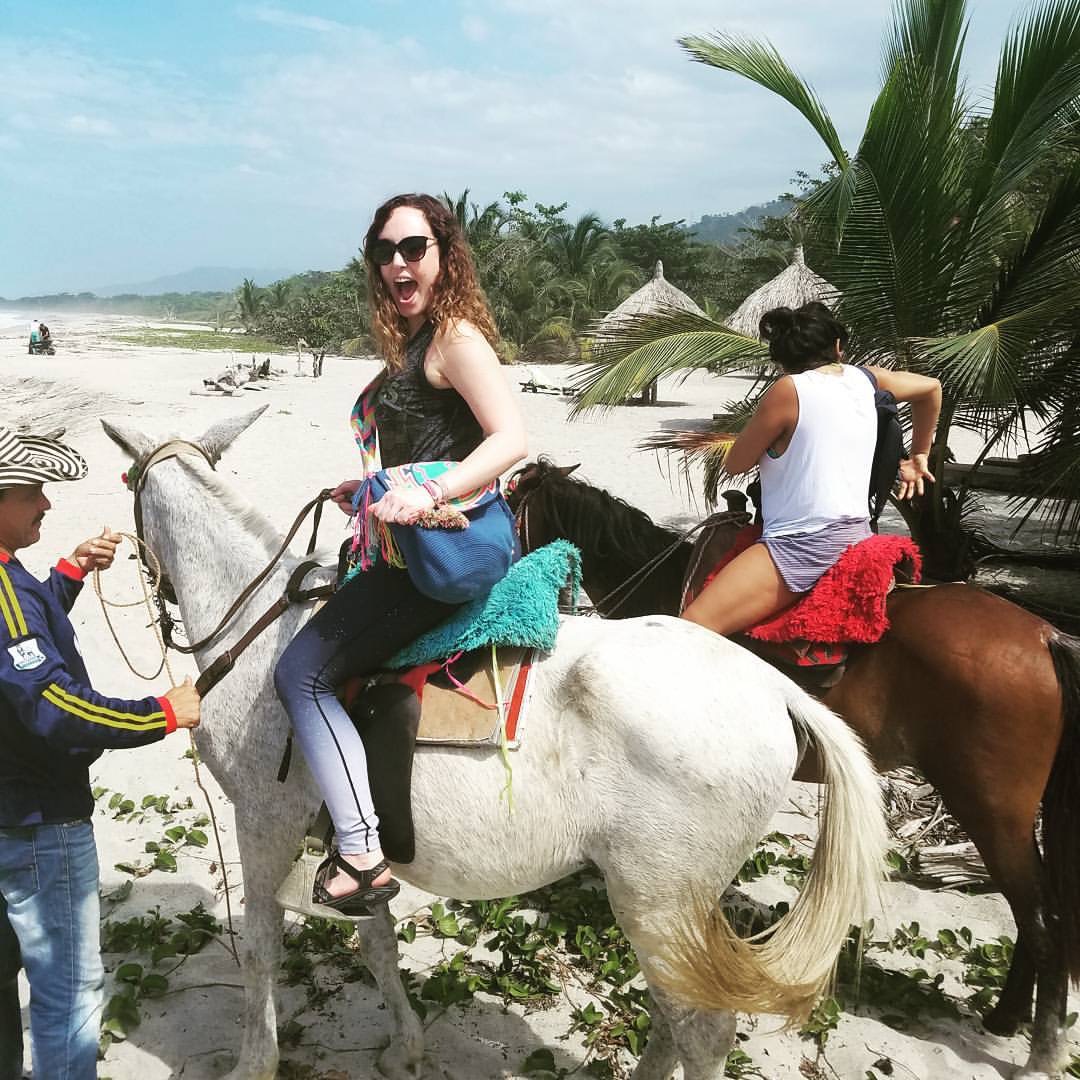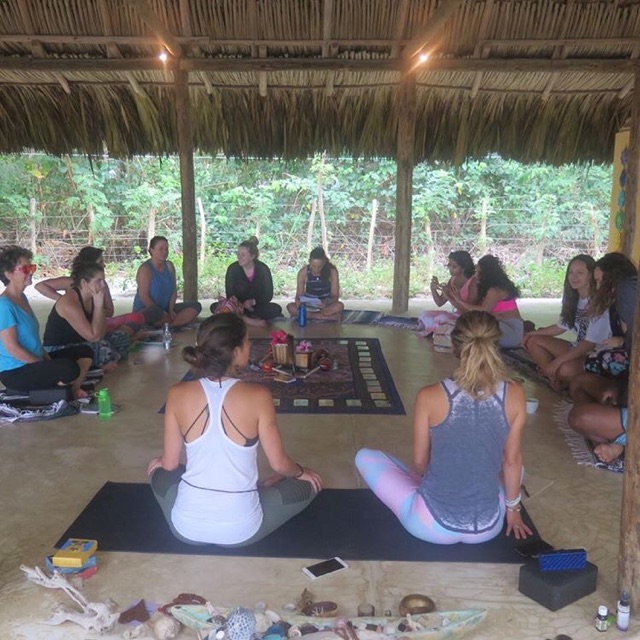 Provide your email for more information
Space is limited to 14 guests per week.
Check out more images of the retreat weeks on our Instagram @LotusRetreats!
FAQ
Are flights and additional excursions included?
Flights are not included in the retreat week price. The total cost of the retreat includes your hotel accommodation, all meals, all yoga and a massage!
Is pricing per person or per room?
The prices listed are per person
What are the nearest airports to the Gitana Del Mar Beach Resort?
Cartagena (5.5 from the resort)
Barranquilla (2.5 from the resort)
Santa Marta (1.5 from the resort)
We recommend flying into Cartagena to experience it's rich history & culture!
How do we get from the airport to the resort?
MarSol is the trusted shuttle service of Colombia. Have your Airb&b, hotel or hostel arrange for pick-up from MarSol the morning of the retreat. The MarSol shuttle will drop you off directly at the resort. We can also arrange private van service and help with arranging Marsol if needed.
Do I need any vaccinations traveling to Colombia?
There are no mandatory vaccines traveling from the US to Colombia. If you are traveling from other countries in South America, you will need a Yellow Fever vaccine.
I want to be in a triple occupancy but I am traveling solo. Can I be paired up?
Claro que si! Yes, we are happy to pair you up with others in a room. In the case that we cannot pair you in a triple or double occupancy, single rates apply.
I am traveling alone! Will I be able to meet up with other traveling guests at the airport?
Yes! We have a Facebook group for all booked guests and aim to connect everyone prior to their travel into Colombia so you can arrange meet ups and share shuttle/van service. We know traveling to a foreign country can be scary so we are here to guide you along the way!
LOTUS RETREATS
info@lotusretreats.com